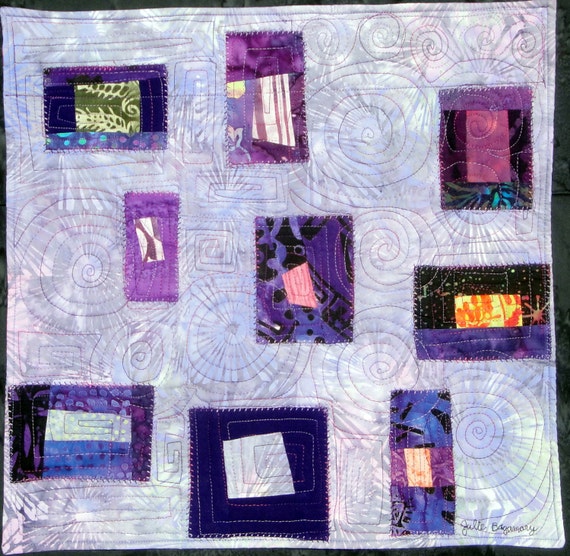 Here's another update from my JulieBagamaryQuiltedArt blog:
Purple Free Style Cobblestone Saturday Delight Modern Art Quilt Wall Hanging Fall Decor
"Saturday Delight" Modern Art Quilt
9 unique purple Free Style Cobblestone Batik blocks playfully dance on a light purple batik background. Purple is a great color for males or females.
Machine Quilted in circular and rectangular spirals. Machine Signed By Artist.
16 1/2 inches X 16 1/2 inches. Ready to Hang.
Great Graduation Gift, Wedding Gift or for your home decor.
Linked To Thursday Favorite Things, Crazy Mom Quilts, Off The Wall Friday, Whoop Whoop Friday
Julie Bagamary Art For Sale
Pin It