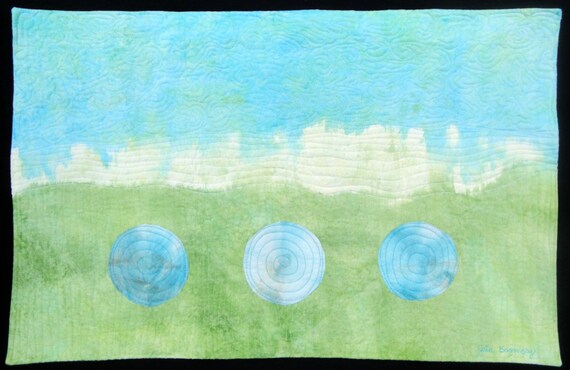 There's something about swimming in the ocean that is healing to my soul.
Streaming directly from a short beach trip comes my hand painted fabric background
with hand appliqued hand painted circles.
Upon completion, I realized how this piece is also represents the serenity
of the clouds above the trees in our beautiful Western North Carolina mountain.
Machine quilted in coordinating thread.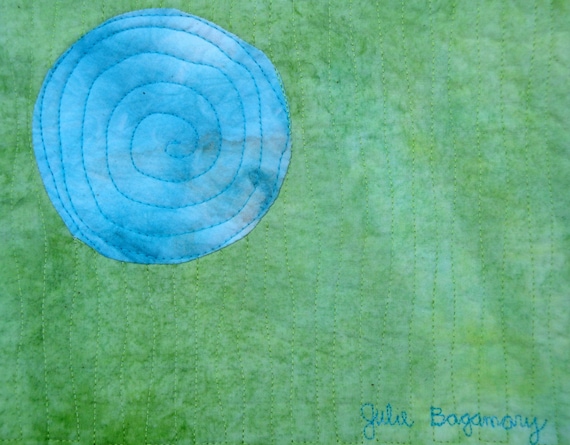 Machine signed by artist. Ready to hang.
"Serenity" $275
Measuring 25 1/2 inches X 16 inches.
Pin It