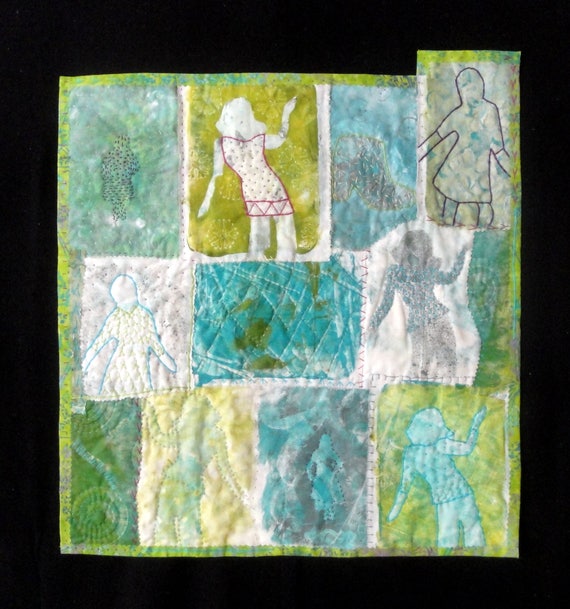 It's finished. This has been such a fun project.
Stitching and posting about it daily as part of the #ayearinstitches
has been such a good discipline for me.
"Strength & Honor" is 100% hand created beginning with
artist's surface design of female models, hand embroidery and hand quilting.
"Strength & Honor" is 2nd in a series.
The center section resembles the world a bit and reminds that women are women worldwide.
Each female figure is unique representing various moods, personalities and stages in life.
Yet, there is victory and even though days may be challenging,
"Strength & Honor" helps keep perspective.
Measuring approximately 22 inches X 20 inches it is ready to hang.
Julie Bagamary Art For Sale
Pin It