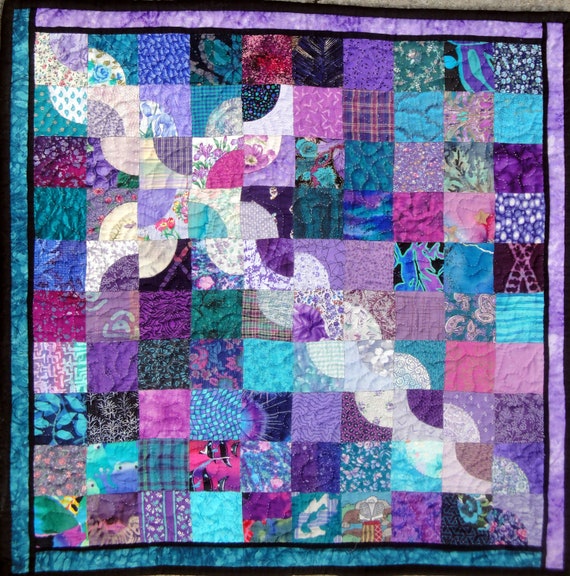 This composition was a delight to create from a plethora of unique aqua, blue and purple fabrics with none duplicated.
Aqua and black borders on 2 sides with Purple and Black borders facing.
Hand pieced and hand quilted original design of a cross is
22 inches X 22 inches. Hanging sleeve makes it easy to install.