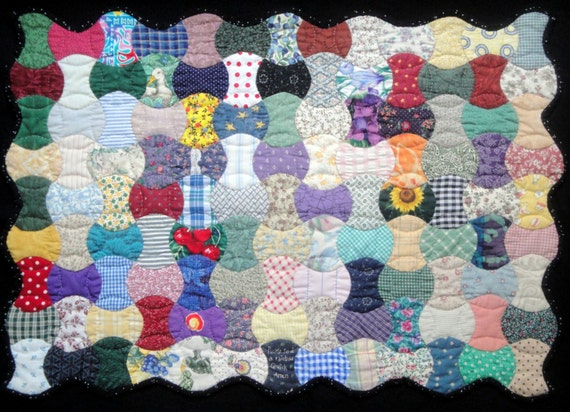 This rainy day is great for going through inventory
I realized that some like this one was never added.
"Charm Is Deceptive" - $200
was created by choosing Apple Core shaped vintage fabrics
were selected randomly without planning to hand piece the next section while creating this tessellated true Charm Quilt.

A Charm quilt is a type of scrap quilt where no two fabrics are repeated.

Hand quilted in circular patterns to enhance the design.

Black with white dotted curved binding is a traditional edge to this type of Charm Quilt.

It also serves as an "I Spy" Quilt.

Hand signed by artist on label along with hanging sleeve.
Pin It