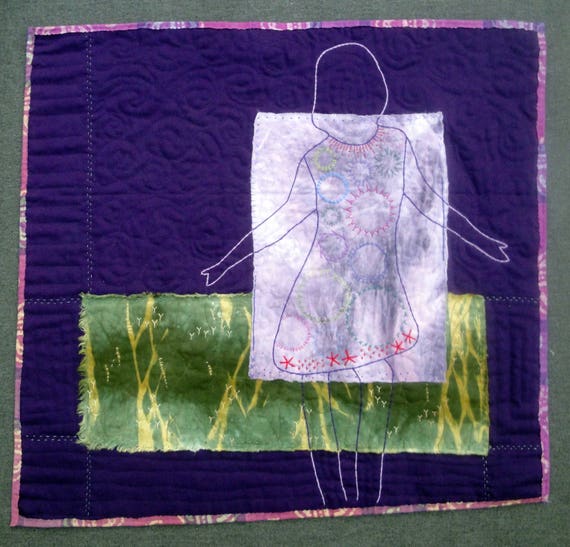 "Hope" is 6th in a spontaneous series honoring women.
Hand applique collage of hand painted purple fabric,
green / yellow color lifted fabric on a majestic deep purple twill fabric.
The female silhouette "dress" is hand embroidery embellished with various stitches as part of participating in the #ayearinstitches challenge.
Measuring 28 inches wide X 27 inches long,
it is completed with a hanging sleeve making it ready to hang.
Julie Bagamary Art For Sale
Pin It