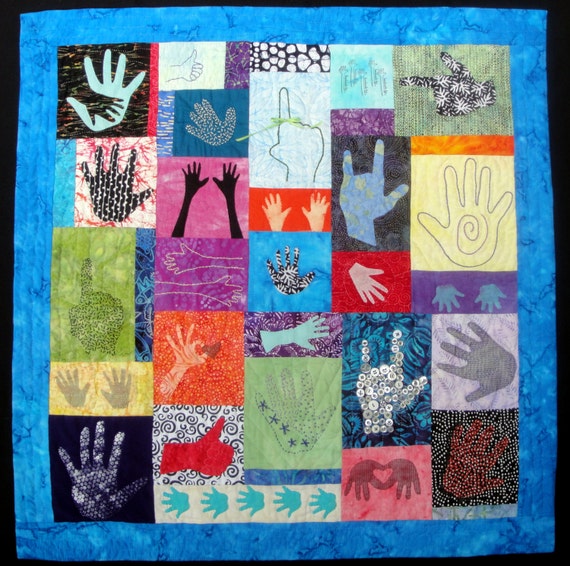 This wall hanging is back from the Asheville Quilt Show
During the online April Art Daily 2015 online I hosted, I personally challenged myself to create a "hand" block daily using various approaches along with hand dyed or batik fabric.
I blogged daily of my adventure not having a specific plan of what to do with the blocks.
It was so much fun researching "hand" formations and choosing numerous techniques.
I chose to combine them into this approximately 32 inch X 32 inch Wall Art . 2nd photo is the "Hand" label on the back of the Wall Art.
Pin It